SPEAKING, WEBINARS
& PRESENTATIONS
Real Estate Researcher, Speaker & Proptech Consultant
Kylie Davis is a proptech entrepreneur, commentator and expert on innovation and human-centric real estate. She is the founder and president of The Proptech Association Australia, host of the Proptech Podcast and acting CEO of the Rise Initiative which focuses on mental wellness across the property professions.
Kylie has an MBA from the University of NSW and has held a 25-year career across media, marketing and big data. She was a co-founder of content marketing automation proptech, HomePrezzo, which was acquired by ActivePipe in 2020 – her second successful exit – and has held senior editorial and marketing roles at Fairfax, News Corp and CoreLogic.
Kylie's research into consumer and marketing experiences has set the benchmark for behavioural performance in real estate. She is the author of more than a dozen landmark reports including Voice of Australian Property Managers for MRI, Behaviours of Top Performing Agents for OpenAgent, Real State of Real Estate Leadership, Future of Real Estate and the Perceptions of Real Estate Agents series for CoreLogic and the Email Marketing Benchmark Report for ActivePipe.
Kylie holds multiple advisory board roles including Erin Living and Real Time Conveyancing, and her business Proptech Guru delivers marketing consultancy services to a range of technology companies including, ActivePipe/Moxi, Properti, MRI, AI Assets, and Dynamic Methods.
Who are the innovators disrupting your section of the industry? Kylie's extensive knowledge of the proptech and realtech innovators together with the latest overseas learning provides unique insights into the changes that are coming across real estate and property.
From big data to AI, iBuyers and property management, Kylie is up to date with the latest technology trends, and is able to explain how they apply to real estate agents on a day to day level and talk you through the work innovators are doing specifically in your space.
How are real estate agents perceived by sellers, buyers, landlords and tenants and how do we stay relevant in an innovated market? Kylie uses the latest data to understand what underpins good service looks like and how to use the latest technology to improve our customer satisfaction.
Content is the new marketing, but how does that actually work? Kylie cuts through the jargon and explains how to set up a content marketing plan that is automated and easy and how to use content to grow your business.
Menu content from a range of regularly updated topics.
Great as a scene setter or stimulus for board, executive discussions or pre-training in house.
30 mins presentation via ZoomSlides available to attendees
Includes GST. Plus travel
Menu content from a range of regularly updated topics
20 to 30 mins presentation
Panel hosting option available
Reprint rights for an article on topic for promotion of your conference or wrap up
Slides available to attendees
Includes GST. Plus travel
Bespoke content tailored to your conference message
45 mins to 1.5 hours on stage
10 hours prep time including Zoom or phone conference
Can be two presentations or presentation plus panel hosting
Article on speaking topic for promotion or wrap up Slides available to attendees
PRAISE FOR KYLIE'S PRESENTING
"World class educators take complex information and impart it in a simplistic way. Kylie is a great example of this success principle. She can have a profound impact on your team."
The Communication Coach, Author of The Power of Connection

"Kylie is a true original thinker in real estate who understands where the data, technology and human behaviour connect. She brings that to life for audiences. We loved having her speak at INMAN Connect 18 in San Francisco and Las Vegas in 2019."
PRAISE FOR KYLIE'S PRESENTING
"Kylie delivers with wonderful content on consumer behaviour based on research showing what buyers and sellers are doing in the new world."
Real Estate Coach, Trainer and Auctioneer

"Kylie is a breath of fresh air to conferences in Australia, NZ and USA. Audiences love her rare ability to cut through the buzz-words, to deliver clear data backed presentations."
President REIQ and INMAN Ambassador
PRAISE FOR KYLIE'S PRESENTING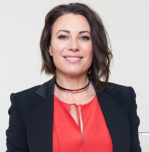 "Kylie Davis is the Queen of Data and a personal and professional joy. She is master researcher, analyst, report writer and presenter. Kylie enables real estate leaders and professionals to make solid decisions based on factual insights. "
TMJ Coaching, Inspiring Greatness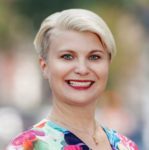 "Kylie is one of the most impressive people in the real estate industry. Her preparation and research skills are second to none, and she has the ability to take complex issues and break them down so anyone can understand them. And she's awesome on stage!"
PRAISE FOR KYLIE'S PRESENTING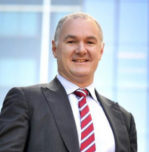 "Kylie has been at the cutting edge of innovation and harnessing new technologies across the real estate sector. She is highly regarded by industry leaders and has contributed to countless public appearances, industry events and media commentary."
Head of Research, CoreLogic Asia Pacific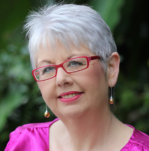 "Kylie is the authority when the industry requires information and data on Real Estate professionalism. She fills a gap on the property speaking circuit by freely sharing her research and providing data-backed insights into agent behaviour and what can be done to improve it."
It's all about the content! Rather than try and think of a "topic", a good way to approach it is to ask yourself
"What do you want everyone who attends the conference to come away with?
"What are the key messages you want them to learn and be inspired by?
My presentations cover the latest trends in proptech, overviews on new innovators, customer experiences and construction technology and are custom-made to achieve your goals as an event manager.